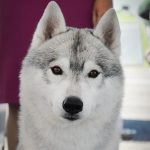 Lithuanian Champion
Lithuanian Junior Champion
Latvian Junior Champion
Best Junior in Show
res BEST PUPPY IN SHOW
Lithuanian 5 FCI Club Show Winner'15
Lithuanian 5 FCI Club Show Winner'16
Lithuanian Winner'16
Thranduil of Poliarine Arktika *Ramesses*
---
About name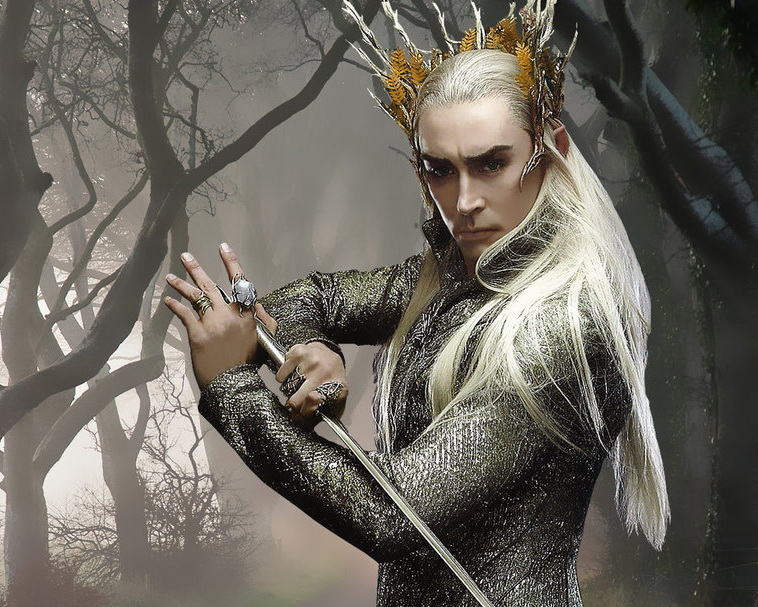 *Thranduil was a Sindarin elf, King of the Woodland Realm, and father of Legolas.*J.R.R. Tolkien

---
---
About Ramesses
Ramesses was born from our kennel dogs: Heep – BJIS Lt-Lv Jr CH/AM/CAN/POL./LT/EST/C.I.B. INTER CH Snowmist's Uriah Heep Arktika and Chispa – LT/LV/EST/BALT Jr CH-CH/SLO/C.I.B. INT CH
Chispa de Mallorca of ARKTIKA
.
He stood out from the moment of birth both because of his quality and beauty and his independence and stubborn personality. That's how he got his name Thranduil, the Tolkien character with a similar personality. He had to stay in the kennel without any doubt.
He was co-owned with a young couple Paulius Danilavicius and Viktorija Jonikyte. I want to say huge thanks to them for their patience and love. It's not easy to raise such a wayward boy and they did it wonderfully.
Also a big thanks to Viktoras Avtusko for his work on his behaviour for the show ring and also to an amazing handler Goda Jurgilaite for her love, training and perfect showing. It used to bringe my heart lots of joy to see our all grown-up boy in the big show rings.
He left us too young…Run free my baby, til we meet again.
---
Photo galleries
---
Video
---
Pedigree
Parents

Grandparents

3th

4th

Sire


BJIS LT/LV JCh AM/CAN/POL/LT/EST/LV/BALT/INTER Ch
Snowmist's Uriah Heep Arktika



TOP#1 USA DOG 2008
BIS BISS AOM
AM/CAN Ch
Coventry's Peace Negotiator
MBISS AM Ch
Innisfree's Chip Ahoy
AM/CAN Ch
Kalonik's Woodchip
AM/CAN Ch
Innisfree's Designing Woman
BIS MBISS AM Ch 
Covenrty's Lioness Pride
Multi BIS BISS AM/CAN Ch
Kristari's Firechief of Tahluu
AM Ch
Covenrty's Lioness in Winter

BISS AM CAN Ch
Snowmist's Legally Blonde
BIS AM CAN Ch 
Kimlan's Millenium Moonbeam
Kimlan's Hunter
CAN Ch
Kimlan's Green Mountain Mist

CAN Ch
Snowmist's Halo
AM CAN Ch
Crystalice Snowmist the Sting
CAN Ch
Vishnu's Bootlegger Snowmist

Dam


Chispa De Mallorca Of Arktika
BPIS BPISS Multi JCh-Ch/ INTER Ch



Ice Am Ch
Karnovanda's Alexander Wolf

Am Ch
Karnovanda's Niklas Wolf
Am Ch
Karnovanda's The Life of Riley
Am Ch
Karnovanda's Partly Cloudy
Am Ch
Karnovanda's Inca Dove

Wildestar's Eagle Dancer
Am Ch
Karnovanda's Once In A Blue Moon

Lt JCh-Ch Lv Ch.
Ice T'oshka Eskimoski Domek

INT Pl Ru RKF Ch
Shapali de Ciukci

Vermont De Ciukci
Sk Ch
A Grip In A Movie Star

Pl JCh – Ch
Cassandra de Ciukci
Am Can Asian Ch
Innisfree's Ice-T
Kristari's Red Wolfie
---