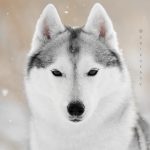 C.I.B. INTER Champion
Vice Junior WORLD CHAMPION 2012
VICE-EUROPEAN CHAMPION'15
BIS BABY III / res BIS PUPPY / BIS PUPPY IV / 2X BJIS III
BEST JUNIOR IN SHOW
BEST IN SHOW
Lithuanian Junior Champion / Lithuanian Champion
Latvian Junior Champion / Latvian Champion
Estonian Junior Champion / Estonian Champion
Baltic Junior Champion / Baltic Champion
Poland Champion
Champion of Russia
LITHUANIAN JUNIOR WINNER'2012
LATVIAN JUNIOR WINNER'2012
BALTIC JUNIOR WINNER'2012
LITHUANIAN WINNER'2013
LITHUANIAN WINNER'2014
BALTIC WINNER'2014
LITHUANIAN WINNER'2015
Lithuanian 5 FCI Club Show Winner'15
Lithuanian 5 FCI Club Show Winner'16
19 X CACIB
EDS LEEUVARDEN 2011 Best Baby in Breed
Multi Best in Group & placements
Lithuanian Veteran Champion
MULTI BEST VETERAN IN SHOW
Maple Taffy of Poliarine Arktika
---
About Taffy
Maple taffy is a sugar candy made by boiling maple sap. It is part of traditional culture in. The event in is called a sugar on snow party, and the soft candy is traditionally served with yeast-risen donuts, sour dill pickles, and coffee. Our very special girl got her name because of her widely known father MBIS MBISS AM CAN LT LV SLO INT CH SNOWMIST'S QUICKSILVER SPEIGAS "Fizzy", WORLD WINNER 2012, BIG at WDS2012, Winners Dog, Best of Winners, Best Bred By at the SHCA Specialty 2011,TOP # 1 Siberian husky 2013 USA, Westminster'14 BOB, who was born in Canada.
Taffy' pedigree is full of special dogs from and. She is granddaughter of the TOP # 1 Siberian husky 2008 USA MBIS MBISS AM CAN CH COVENTRY'S PEACE NEGOTIATOR and TOP CANADA SIBERIAN FEMALE 2009 DAVIK'S SNOWMIST ICE FOX. Also their parents are well known in the World Siberians, such as TOP STUD DOG MBISS CH Innisfree's Chips Ahoy, and BIS MBISS CH COVENTRY'S LIONESS PRIDE, that came from inbreeding on the legendary Innisfree male MBIS MBISS CH INNISFREE FIRE AND FROST.
From mother's side BPIS-BPISS Multi JCH-CH/INTER CH Chispa de of ARKTIKA are also a lot of famous ancestors in our girl's pedigree. Quite a few of them have taken a significant part in the history of the breed – the legendary MULTI CH Innisfree's Ice-T, MBIS, MBISS Am/Can CH Karnovanda's Niklas Wolf – mostl titled husky in the breed's history, 101 best in show winner, BISS, MBISS Am/Can CH Innisfree Fire and Frost, BISS, MBISS Am/Can Kristari's FirechiefO'Tahluu, Am/CH Karnovanda's Bellek, BIS Am/Can CH Innisfree Tradewind.
Taffy is the brightest dog of the kennel. She is very smart and artistic. Her stunning movement and temperament are admired by many well-known judges, a vast amount of her show titles confirm that.
She is also a soul of our kennel. Permanent twinkle in her eyes won our hearts the moment she was born. Very loving and clever dog, not dominant, but knows it's worth.
Taffy is an embodiment of beauty and those special features that characterize this breed. It enchanted us and made us servants of this breed as long as our hearts are beating.
---
Photo gallerys
---
Video
---
Pedigree
Parents

Grandparents

3th

4th

Sire:


Snowmist's Quicksilver Speigas
MBIS MBISS USA CAN LT LV SLO INT Ch

WORLD WINNER 2012, BIG at WDS2012, Winners Dog, Best of Winners,

Best Bred By at the SHCA Specialty 2011,

# 1 Siberian husky 2013 USA, Westminster'14 BOB.


TOP USA Dog 2008
Multi BIS BISS Am Can Ch. 
Coventry's Peace Negotiator

Top Stud USA Dog
BIS BISS Am Ch.
Innisfree's Chip Ahoy
Am Can Ch. 
Kalonik's Woodchip
AM Ch. 
Innisfree's Designing Woman

Multi BISS BIS AM Ch. 
Coventry's Lioness Pride
Multi BIS BISS Am CAN Ch. 
Kristari's Firechiff O'Tahluu
AM Ch. 
Coventry's Lioness In Winter

TOP Canada Dog 2008
BIS BISS AOM Am Can Ch. 
Davik's Snowmist Ice Fox

Multi BIS Can Ch. 
Ebonyshadows Absolute Snowmist
Multi BIS Am Can Ch. 
Crystalice Snowmist The Sting
Multi BISP Can Ch
Snowmist's Icicle D'Ebonyshadow

BIS Can Ch. 
Snowmist's Lucy
BIS Am Can Ch  
Kimlan's Millenium Moonbeam
SD Can
Can Ch. 
Snowmist's Halo

Dam:


Chispa De Mallorca Of Arktika
BPIS BPISS Multi JCh-Ch

INTER C.I.B. CH


Am Ch.
Karnovanda's Alexander Wolf

Am Ch.
Karnovanda's Niklas Wolf
Am Ch.
Karnovanda's The Life of Riley
AmCh.
Karnovanda's Partly Cloudy
Am Ch.
Karnovanda's Inca Dove

Wildestar's Eagle Dancer
Am Ch.
Karnovanda's Once In A Blue Moon

Lt JCh. / Lt Ch.
Ice T'oshka Eskimoski Domek

INT Pl Ru RKF Ch.
Shapali de Ciukci

Vermont De Ciukci
Sk Ch.
A Grip In A Movie Star

Pl JCh. / Pl Ch.
Cassandra de Ciukci
Am Can Asian Ch.
Innisfree's Ice-T
Kristari's Red Wolfie
---